Banksia Gardens: Visiting Our Community, & Meeting People Where They Are
Supporting real people with vital resources, so they can continue caring for the pets they love,
and sharing with them what they need when they need it.
Every community has them.
A series of nondescript buildings sprinkled throughout our cities.
Maybe you pretend they don't exist. You block them from your vision, your mind. Not because you don't see them. But because you do.
You don't want to see the people that stand within their door frames because then you have to think about how they ended up there. And hope that you never will.
Yesterday, SCAR was invited to attend the Banksia Gardens Housing Estate Spring Carnival to assist the residents with some free food for their pets.
And so, Marisa and our Social Media Coordinator, Caity, hopped in a car weighed down with bags of dog and cat food, warm winter pet coats and a range of collars and leads.
Upon arrival, we met with Melodie, the Community Connections and SCTE Coordinator of Banksia Gardens Community Services, who took us through the estate.
Those nondescript buildings? They're part of a vibrant neighbourhood, a community bursting with life and full of families - mothers, fathers, children, and of course – the pets that bring them joy.
We set up our table in a thriving community garden. Native plants were busy being planted by teams of staff and the residents, who laughed and chattered away.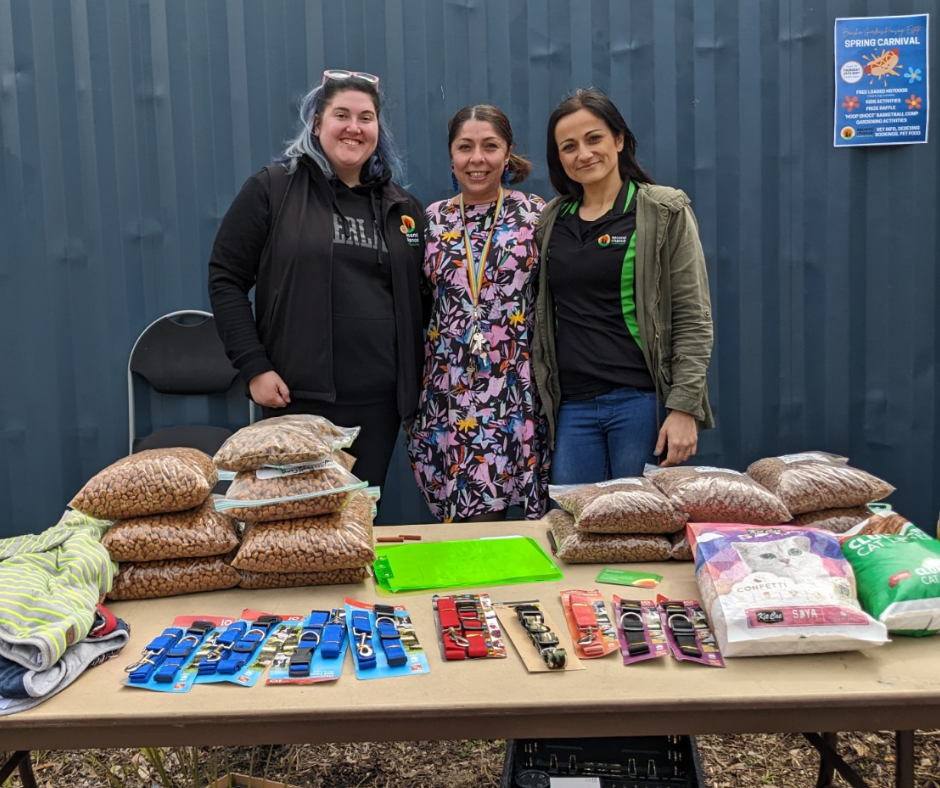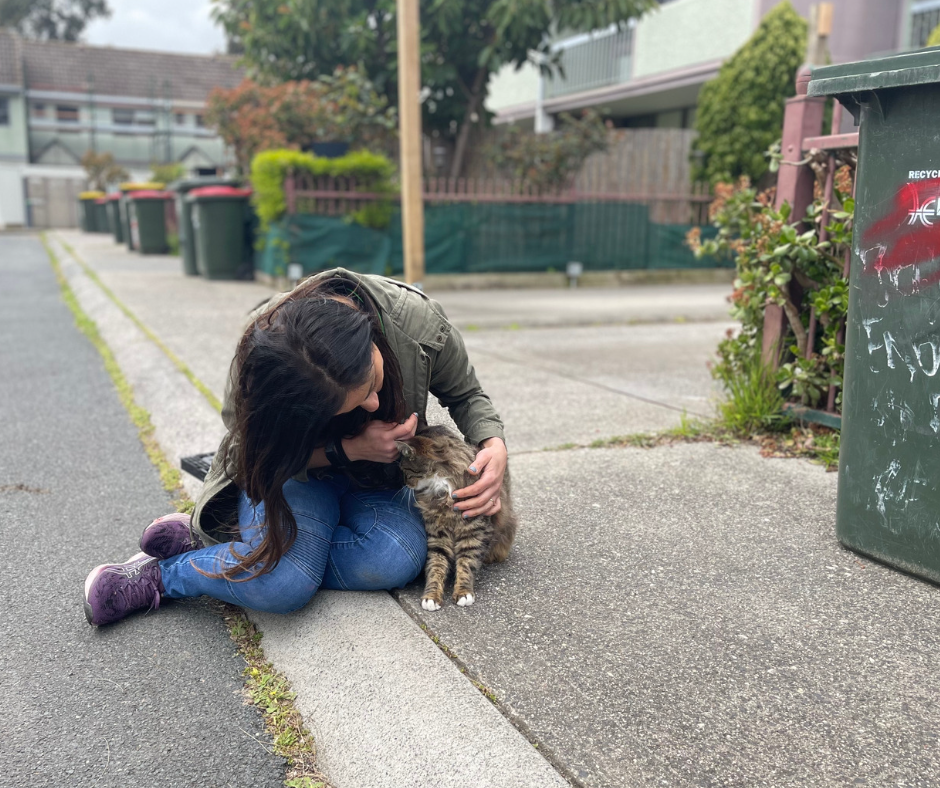 Children ran and played amongst the raised garden beds, and now and then, a giant cat would leap onto a rock and curl up in the waning sun. We stopped and took it all in. And then people began to wander over.
Hesitant and unsure of what we were there for, each resident would break out into the most heart-warming smile once they realised all we wanted to do was help. To offer some free pet food to bring some relief for a while. To take the details of those, we could help further with veterinary aid, speciality food or other items we would return with as soon as possible.
They spoke to us like we were old friends.
Their words flowed quickly, passionately, and full of love as they told us about their beloved pets. How they'd found each other, how they'd grown together. What having their dog or cat with them in their circumstances meant to them, how a simple bag of pet food would help so much.
One woman brought her dog, Chico, over to the table; it was almost like a radar went off in every corner of the estate! Children came running from all directions to see him. They all knew him by name. They crowded him in their attempts to shower him in their shared affection.
And so, Marisa sat down and explained to them how to calmly approach a dog so as not to startle or scare them. They all listened attentively and then showed Marisa what they'd learned.
This group of people have been placed together through their shared circumstances. They're all struggling through extreme poverty. They've endured the harshness of the years and have been challenged by maladies, both real and imagined. But they're also bound by their love for their animals. Animals who are so socialised and friendly because most residents stop by to visit and co-care for them.
Despite all they've faced, the people we met at Banksia Gardens Housing Estate were still filled with hope and joy, sass and class. We're not trying to romanticise their lives and paint a picture of bliss. They're real people, doing it really rough. But, while they might not have the chance to do many things we take for granted, they still have plenty of love to give.
When we say that SCAR is a community resource hub for pet owners, this is what we mean. Getting out into our community, meeting people where they are and having positive, meaningful conversations—supporting real people with vital resources, so they can continue caring for the pets they love and sharing with them what they need when they need it.
Thank you so much to Melodie and Banksia Gardens Community Services for having us yesterday. It really was an honour to meet all the residents and hear their stories.
Watch this space as we introduce you to some of these wonderful people!
Donate to help us continue to provide vital resources to communities & people in need just like the residents of Banksia Gardens
All donations over $2 are tax-deductible.